Scriptures to strengthen and comfort
A recent survey (2011) indicated that approximately 50% of Americans pray for their health and mental health. Some of the Psalms of David reflected that desire, especially with regards to spiritual healing, but sometimes in connection with care in physical sickness as well. Psalms 139 is a beautiful, poetic reflection of the Jewish King David's sentiments nearly 3,000 years ago.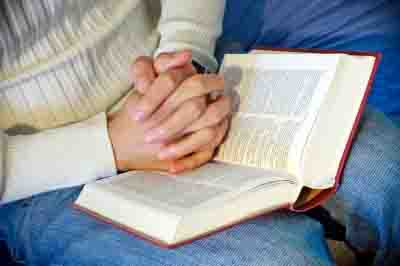 Reading the Psalms and prayer can be an effective form of therapy, with results similar to cognitive behavioral therapy. In Psalms 139, a prayer of David to God, David acknowledges God's awareness of all that he does and thinks. He has reassurance that God expresses approval upon him, that God sorts through David's flaws, sifts them, and chooses to look at the good in him rather than the bad. He prays for God to examine his heart to see if there is any painful way within him, to heal his inner person or emotions. We can internalize this prayer, making it our own, and experience similar reassurance in endeavoring to draw close to God.
---
Psalm 139, A Psalm of David. (American Standard Version, 1901)

---
1 Jehovah, thou hast searched me, and known me. 2 Thou knowest my downsitting and mine uprising; Thou understandest my thought afar off. 3 Thou searchest out my path and my lying down, And art acquainted with all my ways. 4 For there is not a word in my tongue, But, lo, O Jehovah, thou knowest it altogether. 5 Thou hast beset me behind and before, And laid thy hand upon me. 6 Such knowledge is too wonderful for me; It is high, I cannot attain unto it. 7 Whither shall I go from thy Spirit? Or whither shall I flee from thy presence? 8 If I ascend up into heaven, thou art there: If I make my bed in Sheol, behold, thou art there. 9 If I take the wings of the morning, And dwell in the uttermost parts of the sea; 10 Even there shall thy hand lead me, And thy right hand shall hold me. 11 If I say, Surely the darkness shall overwhelm me, And the light about me shall be night; 12 Even the darkness hideth not from thee, But the night shineth as the day: The darkness and the light are both alike to thee. 13 For thou didst form my inward parts: Thou didst cover me in my mother's womb. 14 I will give thanks unto thee; for I am fearfully and wonderfully made: Wonderful are thy works; And that my soul knoweth right well. 15 My frame was not hidden from thee, When I was made in secret, And curiously wrought in the lowest parts of the earth. 16 Thine eyes did see mine unformed substance; And in thy book they were all written, Even the days that were ordained for me, When as yet there was none of them. 17 How precious also are thy thoughts unto me, O God! How great is the sum of them! 18 If I should count them, they are more in number than the sand: When I awake, I am still with thee. 19 Surely thou wilt slay the wicked, O God: Depart from me therefore, ye bloodthirsty men. 20 For they speak against thee wickedly, And thine enemies take thy name in vain. 21 Do not I hate them, O Jehovah, that hate thee? And am not I grieved with those that rise up against thee? 22 I hate them with perfect hatred: They are become mine enemies. 23 Search me, O God, and know my heart: Try me, and know my thoughts; 24 And see if there be any wicked way in me, And lead me in the way everlasting.
---
Pages Related to Prayer and Health, Mental Health
---
Spirituality and Mental Health
Sermon on the Mount
Help for Depression
Bible Psalms, Psalms 103
Power of the Psalms
Anxiety Help
- Psalms 86
Prayer and Health, Mental Health
- on the increase in the U.S.
---